About Us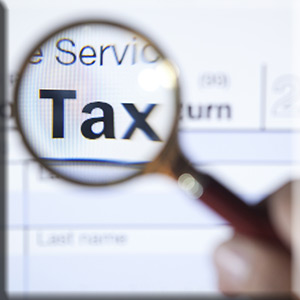 Founded in 1988, Southwest Tax & Accounting has been a leader in tax preparation, bookkeeping and payroll processing in Morton County, KS. Together, our staff has over 63 years of combined experience in all of the services that we offer.
Owner Terri Ryman, an accredited ATA and ATP certified senior adviser, leads our talented team of professionals. Ryman, who received a B.A. from South Western, an MBA in taxation and became an enrolled agent in 1992, received her National Social Security Adviser accreditation in 2013 and oversees a staff that includes other accredited ATA and ATP professionals, as well as four in-house notaries.
Together, our diverse and highly trained group of experts has all of the tools and resources we need to properly and effectively manage your small business' finances. Whether you need help managing Quickbooks in Morton County, KS or you're simply at a loss for how to set up payroll services, we'll help you get on the right track, allowing your business to flourish as it was meant to.
At Southwest Tax & Accounting, we go above and beyond to guarantee your complete and total tax legitimacy. We stand on a firm foundation of trust, honesty and hard work, giving all of our customers peace of mind in knowing that all of our services are perfectly executed. From simple tax preparation, to complete and total IRS audit representation, we strive to be a leader in small business financial services.
Take a look at just a few of the accreditations and memberships that we're proud to showcase:
Member of the Morton County Chamber of Commerce.
Member of the National Society of Accountants (NSA).
Member of the National Association of Tax Professionals (NATP).
Member of the National Association of Enrolled Agents (NAEA).
Member of the National Society of Tax Professionals (NSTP).
Member of the Public Accountants Association of Kansas (PAAK).
Southwest Tax & Accounting is more than just a list of accreditations, however—call us today and see for yourself why we're the most trusted small business financial firm in Kansas!